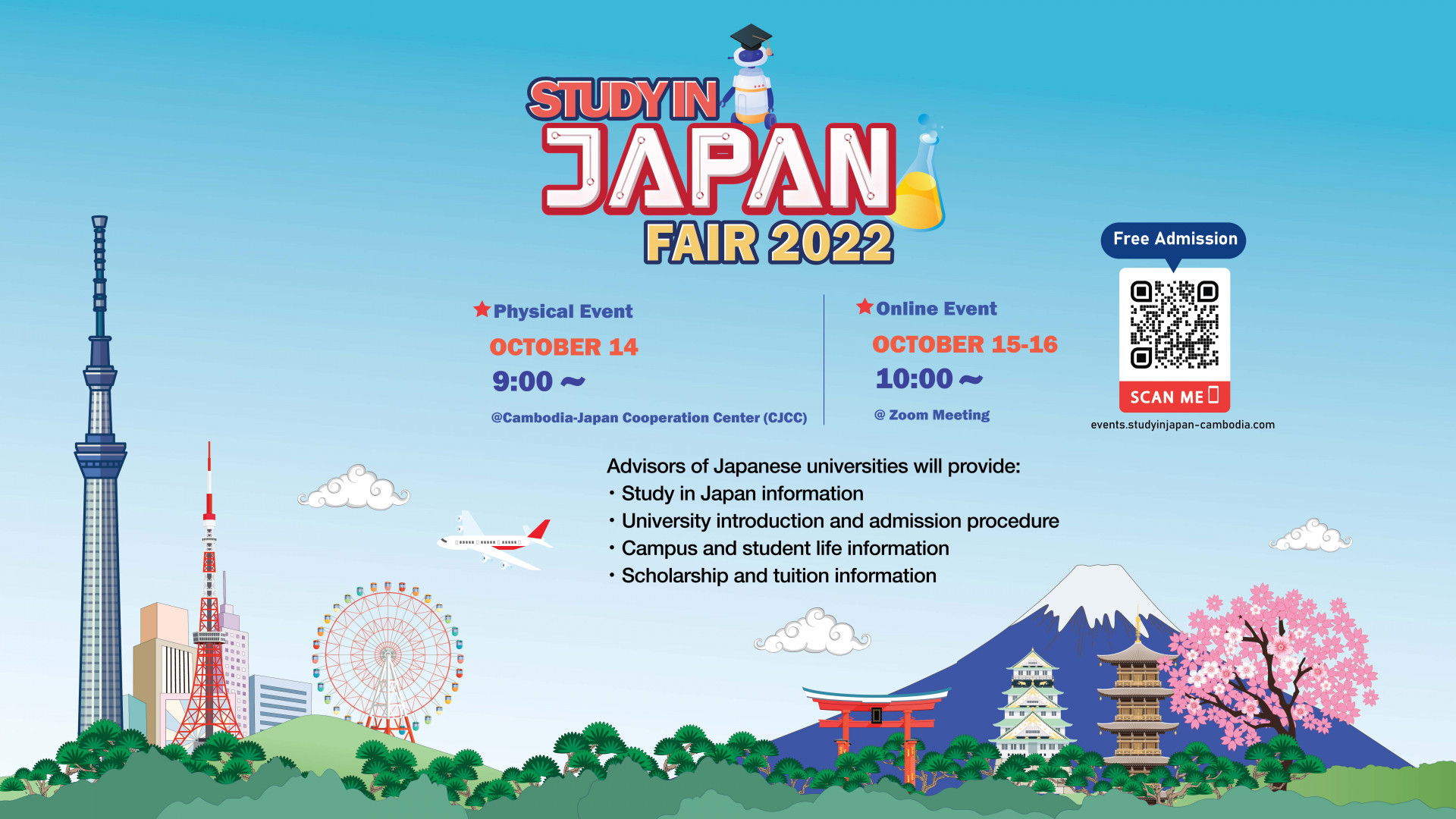 Study-in-Japan Fair 2022
The Study-in-Japan Fair 2022 will be conducted as hybrid!
The CJCC and other co-organizers have consistently organized the Study-in-Japan Fair, an educational event that welcomes all Cambodian students to join and learn about the top universities in Japan that participate in the fair each year, in the purpose to support the educational system in Cambodia. Likewise, the Study-in-Japan Fair this year will take place in October 2022.
Register to join our fair now: http://events.studyinjapan-cambodia.com
📆 Date of the Fair
Physical: 14th October, 2022 at CJCC
Virtual: 15th-16th October, 2022 (by Zoom)
🎓Participant Universities
Ritsumeikan Asia Pacific University
Kyoto University of Advanced Science
Akita University
University of Hyogo
Yamagata University
University of Fukui
University of Yamanashi
Landhousing CO.,LTD.
We welcome all students to join our fair!!!